!!!ATTENTION!! _PROJECTS_
ANNOUNCEMENTS
NOW if You want some effects for video.
Post REQUEST and
GET THEM
.
Recent Posts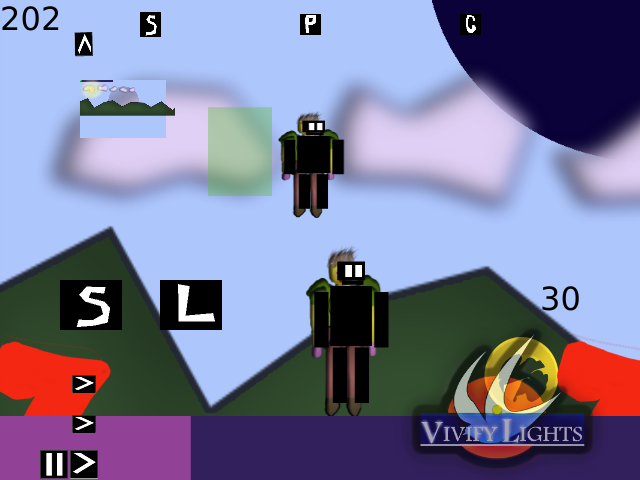 working on customization menu
mess with upload of scen parts for customiztion, working on.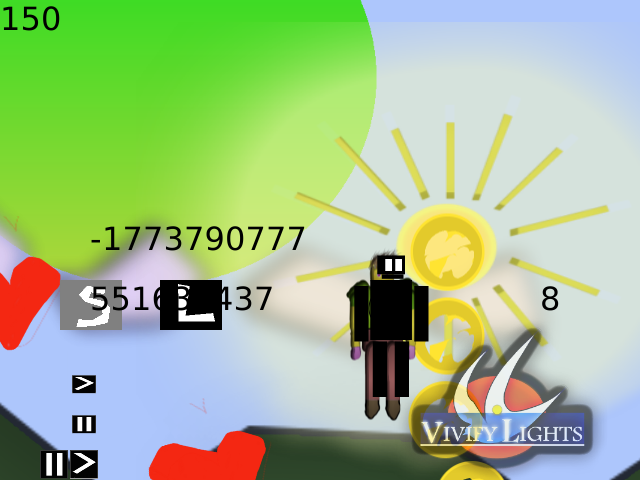 ability to make screen added
as behavior for now it dosent work, so better just copy code from txt file and past into own created new behavior just dont replace line where
set
class Design_161_161!Leave here own numbers!!!! extends SceneScript


when wilbe done with saving and loading and make test build of VL char game will get back into this and fix
Stencyl save file in Flash build, I was a bunch of fun.
as I haven created any actual code in Stencyl for now and didn't understand syntax
...and read documantation and go through all manuals, but Okay don't do It andhave headache.
At first going through forum I thought
language is AS3, and found how to code needed feature
but - NO
then that language Flixel, but - NO
then Haxe - YEAH! it's haxe
but how to save file through dialog in flash build in Stencyl?

!!!!
okey short answer is
creat new Stencyl scen behaviour in Code Mode
I named it FsaveTXT (it's just example when attached to scene it saves string "YOU SUPER!!" when player hits enter in Flash build)
here the code edit it to be more useful for YOU, I might will make it in to actual behaviour where you can change what saving and suport for other platforms. but for Now if some one strugle with dialog save file on Flash build it can help You start adventure
(i haven't deleted any basic Stencyl code which typed when you creat behavior, you don't need this all to work, but I will clean later)
Download text code if code mess up on posting
res.cloudinary.com/dcsjcckfc/raw/upload/v1637599734/nq6ivvymeoorizeddyqq.txt
And image of behavior, can download it and place like basic behaviors

/*
Stencyl exclusively uses the Haxe programming language.
Haxe is similar to ActionScript and JavaScript.

Want to use native code or make something reusable? Use the Extensions Framework instead.
http://www.stencyl.com/help/view/engine-extensions/

Learn more about Haxe and our APIs
http://www.stencyl.com/help/view/haxe/
*/

package scripts;


//==========================================================
// Imports
//==========================================================

import com.stencyl.graphics.G;

import com.stencyl.behavior.Script;
import com.stencyl.behavior.Script.*;
import com.stencyl.behavior.ActorScript;
import com.stencyl.behavior.SceneScript;
import com.stencyl.behavior.TimedTask;

import com.stencyl.models.Actor;
import com.stencyl.models.GameModel;
import com.stencyl.models.actor.Animation;
import com.stencyl.models.actor.ActorType;
import com.stencyl.models.actor.Collision;
import com.stencyl.models.actor.Group;
import com.stencyl.models.Scene;
import com.stencyl.models.Sound;
import com.stencyl.models.Region;
import com.stencyl.models.Font;
import com.stencyl.models.Joystick;

import com.stencyl.Config;
import com.stencyl.Engine;
import com.stencyl.Input;
import com.stencyl.Key;
import com.stencyl.utils.motion.*;
import com.stencyl.utils.Utils;

import com.stencyl.Engine;
import com.stencyl.Input;
import com.stencyl.utils.motion.*;
import com.stencyl.utils.Utils;
import openfl.net.FileReference;
import openfl.events.Event;
import openfl.events.KeyboardEvent;
import openfl.events.TouchEvent;
import openfl.net.URLLoader;
import flash.Lib;
import flash.display.MovieClip;
import flash.display.BitmapData;
import flash.display.Bitmap;
import flash.display.Loader;
import flash.utils.ByteArray;
import flash.net.FileReference;
import flash.net.FileFilter;
import flash.events.IOErrorEvent;
import flash.events.Event;
import flash.events.*;
import flash.net.URLLoader;
import flash.net.URLRequest;


import nme.ui.Mouse;
import nme.display.Graphics;

class Design_161_161_ extends SceneScript
{
//Expose your attributes like this:
//@:attribute("id='1' name='Display Name' desc='An Attribute'")
//public var attributeName:String;

//Need further help? See: http://www.stencyl.com/help/view/code-mode/
private static var _file:FileReference = new FileReference(); ///part that will save
public var str:String = "YOU SUPER!!!"; ///put in here what to save

override public function init()
{

/* ======================== When Updating ========================= */
addKeyStateListener("enter", function(pressed:Bool, released:Bool, list:Array<Dynamic>):Void
////////makes it happen on enter
{
if(wrapper.enabled && released)
{
if(#if flash true #else false #end)
{

_file.save(str, "test.txt"); ///actual saving
}
else
{
return;
}
}
});

}


public inline function update(elapsedTime:Float)
{
}

public inline function draw(g:G)
{
}


//==========================================================
// Don't edit below unless you know what you're doing
//==========================================================

public function new(dummy:Int, dummy2:Engine)
{
super();

addWhenUpdatedListener(null, onUpdate);
addWhenDrawingListener(null, onDraw);
}

public function onUpdate(elapsedTime:Float, list:Array<Dynamic>)
{
if(wrapper.enabled)
{
update(elapsedTime);
}
}

public function onDraw(g:G, x:Float, y:Float, list:Array<Dynamic>)
{
if(wrapper.enabled)
{
draw(g);
}
}
}


[HASH]Stencyl [HASH]Flash [HASH]save [HASH]txt [HASH]FileReferenc [HASH]OpenFl [HASH]Haxe
for
DarkPark
need realy atmospherical shots, need smoke machine, need to build smoke machine - BUILDING several types of smoke machines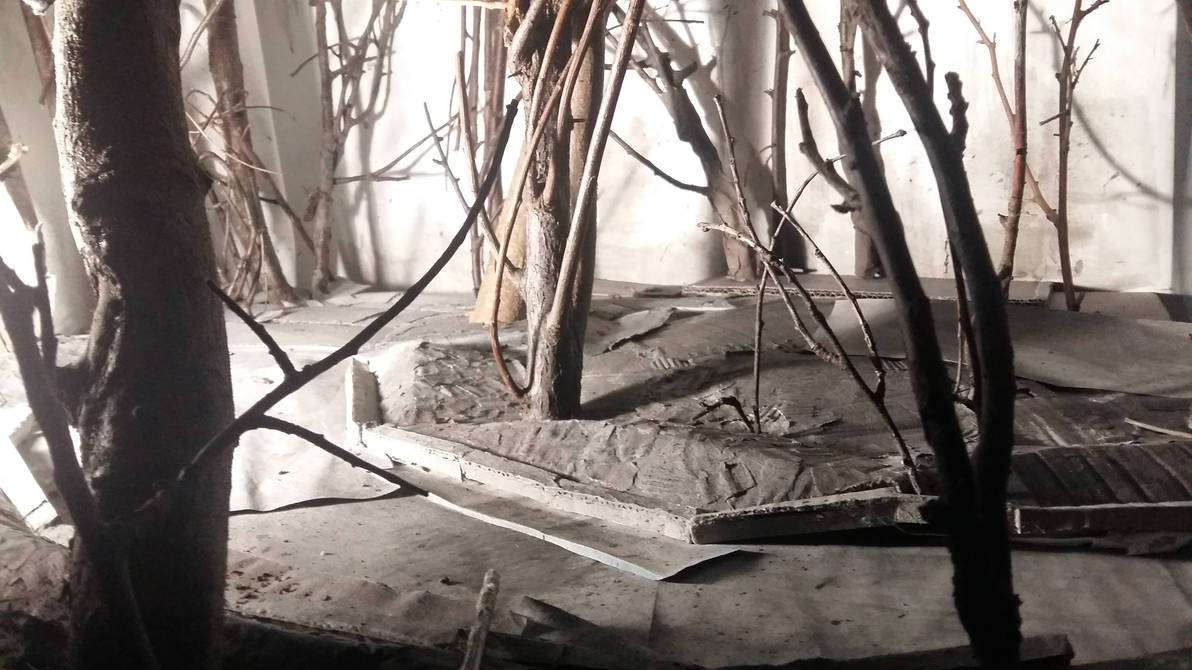 www.deviantart.com/vivifylights/art/Miniature-park-897719574
for now trip fall with main features
-save screenshot of game (in flash, html5)
-load image in game(in flash, html5)

..so liked it to be able to do without external extensions, but if they will work, - going to test


ABOUT X-POWER
by
X-POWER

Create what He interested in, researches sence.
MAKE:
music, videos, projects, images, photos, animation, stop motion, 3d, vfx, sfx, special effects, photo-video edit, scripts, mods, machinima, cartoons, comics, short stories, websites, software, game developing, crafts(wood, metal, plastic, paper, clay), electronics, scen decoration, props, pupets, toys, handmade, diy, inventions, repairing(stuff: cabels, cameras, phones, laptops, ......, reality), tools, search, else.
---
MAIN PROJECTS:
X-POWER
(self)
UNDER_SIGHT
- (rock-artband. member, cocreator)
X-POWER FILMS
(media company. founder, owner)
Vivify Lights
(media company. member)
---few more in secret for now
CONTACT by forum or
MAIL

-------------------
FORUM exist to share info, tricks about projects,
ideas and get tools for them.
Share YOUR expirience about themes wich WE like.
WINS and FAILS